Welcome to Rug Wash!
Specializing in Oriental Rugs and Carpet Cleaning
Call Rug Wash of New York City (NYC) for thorough and careful Rug Cleaning and Carpet Cleaning. We specialize in cleaning Oriental rugs for residential and commercial accounts. Carpets and rugs are shampooed for deep soil extraction, odor and spot removal. We service New Jersey through Manhattan, New York and Connecticut also California, Virginia and Washington DC!

Carpet Cleaning
We have an expert team of residential and commercial carpet cleaners, most of whom have been with us for more than a decade.

Upholstery Cleaning
We use advanced equipment to accomplish the task properly. We use special machines and specific detergent and solutions.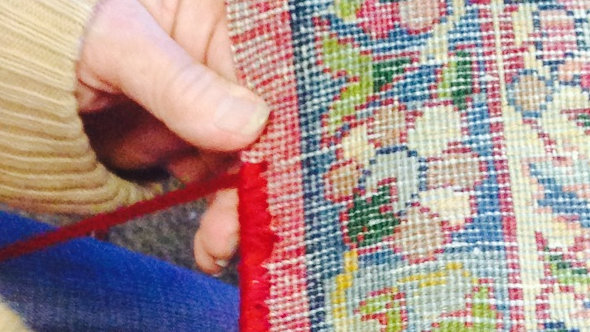 Rug Repair
The experts at our facility will examine each rug individually and will be sure to pay close attention to the needs of the repair.

Overdyed Rugs
We overdye rugs in our facility located minutes outside Manhattan. We also specialize in antique wash as mentioned in the Wall Street Journal.

Antique Wash
The antique wash transforms a new carpet into one that looks the same as an expensive, very old rug. The texture becomes softer, and the overall feel is of a museum rug.

Pet Stains
Soaking is one of the most important processes a rug can undergo. By soaking the carpet, we can remove dirt, Pet stains, Pet odors and liquid stains.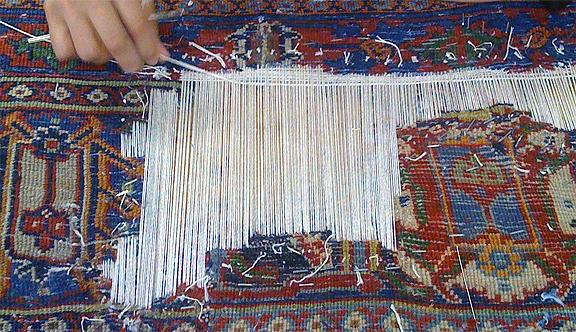 Restoration
In addition to cleaning, we have a team of antique rug restoration experts who specialize in restoring fine handmade Oriental and Persian rugs.

Shearing (Shaving)
Shearing a rug helps remove fuzz, restore the original bright and vibrant color or thin out rugs. This process also leaves the rug with a glossy finish.. 
Commercial Carpet Cleaning
by Rug Wash, inc.
For 30 years Commercial Carpet Cleaning by Rug Wash, Inc. has provided commercial carpet cleaning to New York, Connecticut and New Jersey. We offer the lowest rates and deals for corporate accounts, with a large selection of cleaning and maintenance services. We clean carpets for commercial buildings, office buildings, department stores, hotels, galleries, malls, restaurants, museums, doctor offices and more!. Specialties include: stain removal, maintenance, and cleaning of badly beaten carpets / rugs as well as high traffic area cleaning.
Click here for more information.
Our Facility & Rug Cleaning Equipment
In 2012, Rug Wash, Inc. purchased a simple washing machine that included three departments and turned it into a custom made Oriental rug washing machine.  Our rug cleaning machines have the capacity of washing 1,000 sq ft of rug and holding 4,000 gallons of water in only one load.  Each load takes about an hour to finish. This wonderful custom made rug washing machine leaves rugs looking sparkling clean.
Click here for more information.