Antique Wash
An antique wash rug is a rug that has undergone a special washing technique to give it an aged and worn-out appearance. This technique involves using certain chemicals to wash the rug and then drying it under the sun to create a faded effect. As a result, the rug looks as if it has been used and cherished for a long time.
Antique wash rugs are favored in home decor because they bring a sense of history and character to a space. They are available in various designs and colors and can complement modern as well as traditional decor. Some antique wash rugs are crafted from natural materials such as wool or cotton, while others are made from synthetic materials.
When looking for an antique wash rug, it is crucial to choose one that has been well-made and treated with care. Additionally, it is important to consider the rug's size and shape, as well as the colors and patterns that will complement your decor. With the appropriate antique wash rug, you can enhance any room in your home with a touch of classic elegance.
Why Antique Wash?
An antique wash rug is a type of rug that has been subjected to a treatment that results in an aged and worn-out appearance similar to that of antique rugs. Typically, this process involves using a chemical wash to fade and blend the colors, creating a muted palette with a subtle effect.
The purpose of antique washing is to achieve a vintage, distressed look that complements certain interior design styles, such as bohemian, eclectic, or vintage. Antique wash rugs often possess a soft, worn texture that enhances their character and attractiveness.
It's worth noting that not all antique wash rugs are genuine antiques, as some may be newly made rugs that have been artificially distressed to emulate the look of an antique rug. Additionally, the process of antique washing can occasionally cause harm to the rug fibers, so it's crucial to deal with a trustworthy seller or rug cleaning professional to ensure that the rug is properly maintained.
Can a Wool Rug Be Antique Washed?
A wool rug, including one in the Oriental style, can have its color altered. One approach is to use an antique wash, which will result in a lightening of the colors. The extent of the treatment will determine the degree of lightning. For instance, it could look slightly lighter, as if the sun had naturally faded the colors over many years, or its bright hues could turn into pastels, or it might even appear completely whitewashed with hardly any color remaining. The degree of fading can be specified by the rug owner, such as 10%, 20%, and so on. A whitewashed result would mean a 100% fade.
How to Antique Wash Oriental Rugs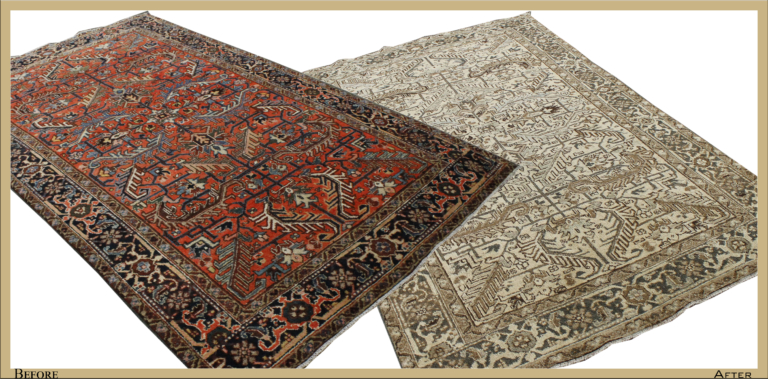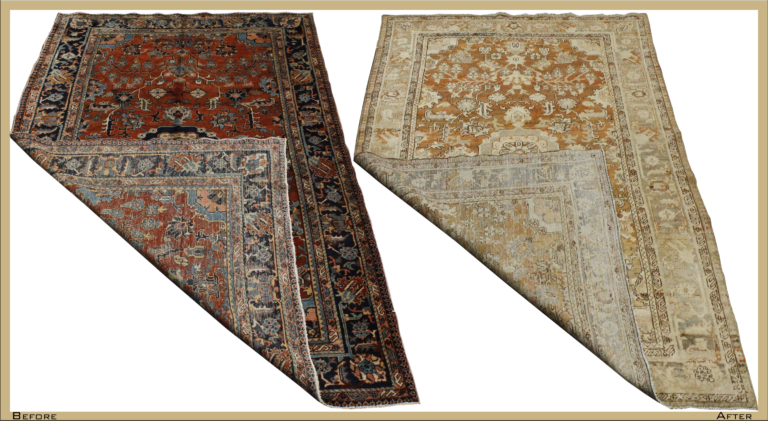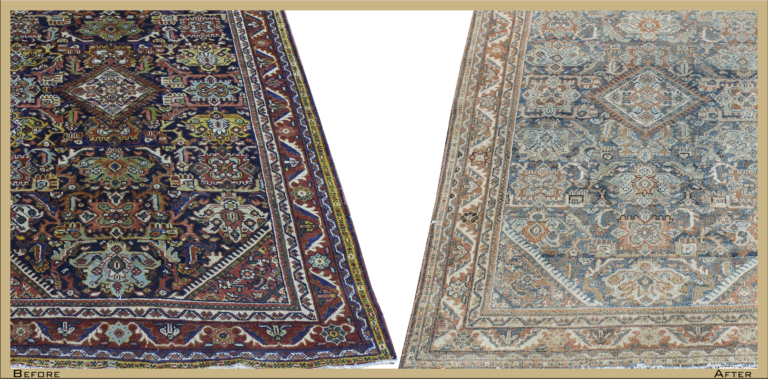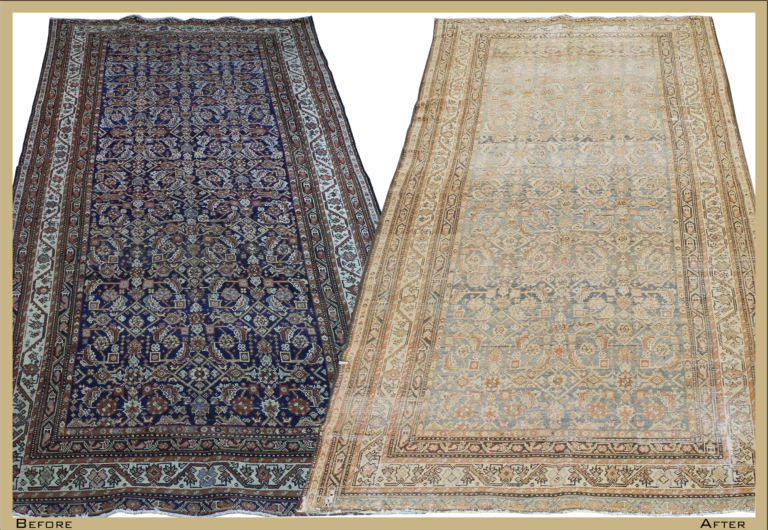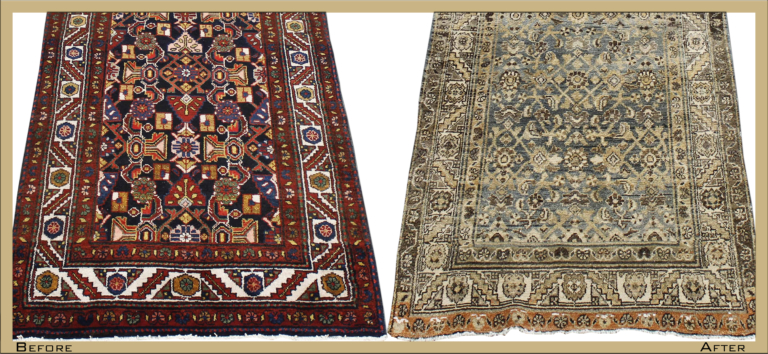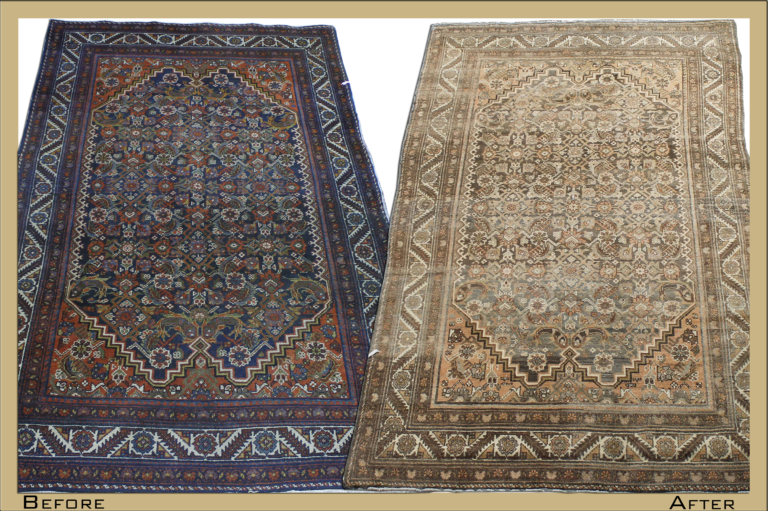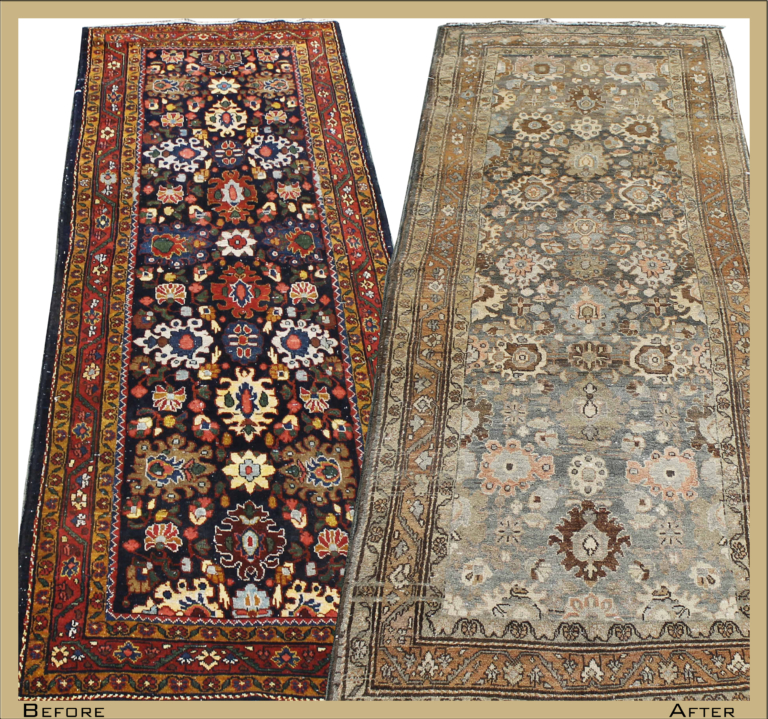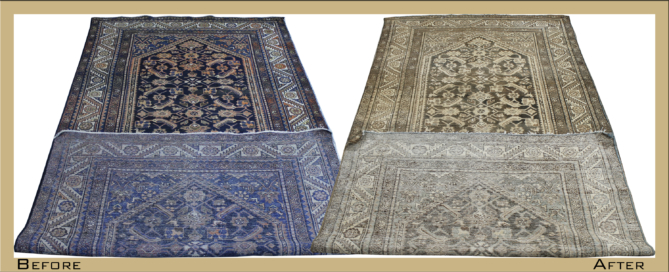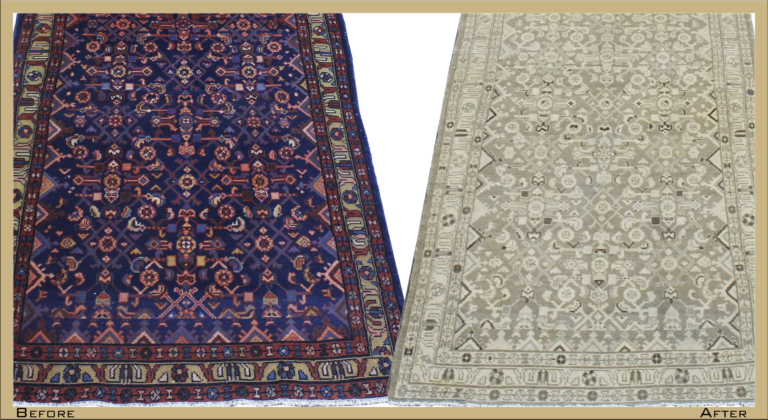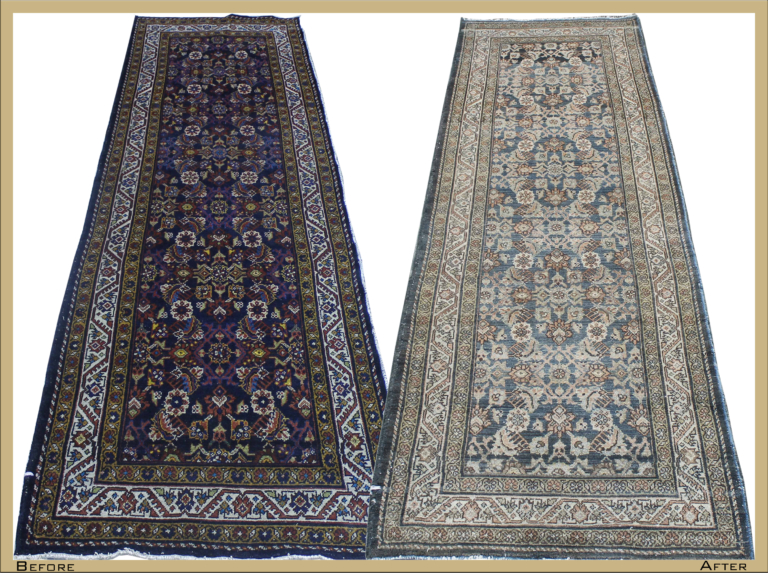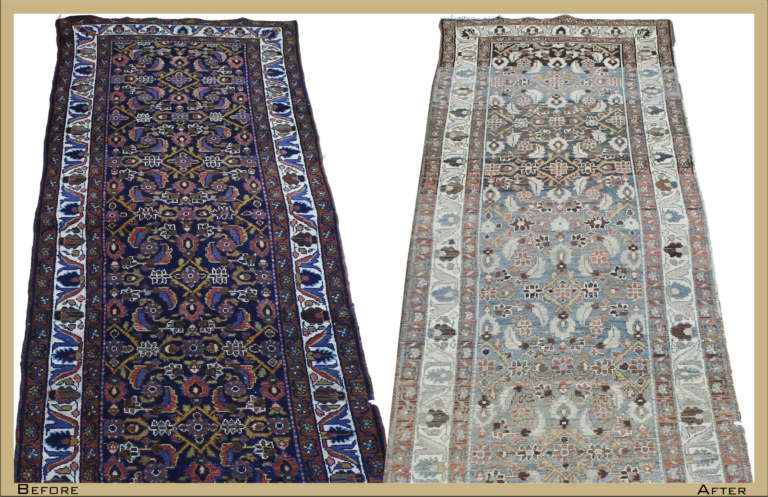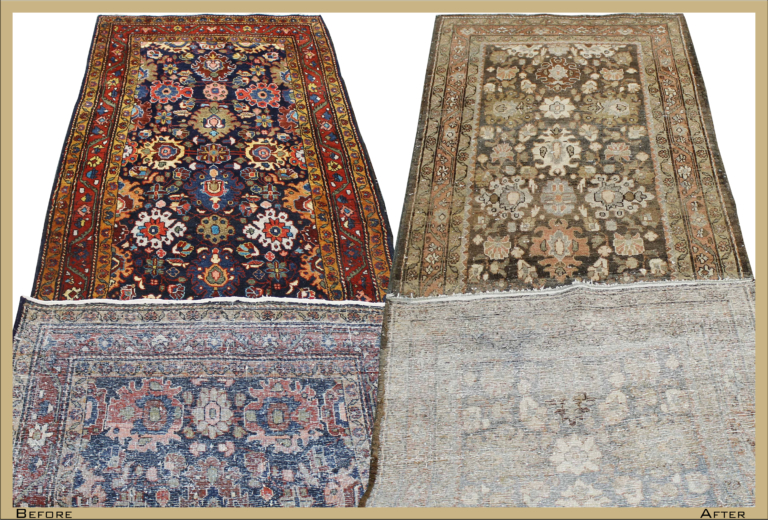 Before
After
Before
After
Before
After
Before
After
Before
After
Click here to view some of our Antique Wash Videos
We at Rug Wash maintain the highest standards. We perform a thorough final inspection to each and every rug. Our goal is customer satisfaction. We don't hesitate to repeat any steps that might be necessary to provide you with the best results possible. It's that final touch that means so much.
FREE Estimates
FREE Pick-Up & Delivery
FREE Drop-Off
NO Mileage Charges
NO Hidden Charges
Certified technicians
Fully Licensed, Insured and Bonded
Rug Wash, Inc. is located in New York City but offer our services nationwide. Contact us for more information (800) 784-9274